AmeriCan Leisure
Photographs
by Matt HursT
Lauren Klein
Katie Reynolds
Katie Tackman
and Jesse Todd
November 2nd, 2018 - January 26, 2019
Opening Reception: First Friday November 2nd, 6 – 10pm
This collection follows five Philadelphia-based photographers who've traveled near and far, from places such as the shore towns of Wildwood, NJ and Atlantic City, NJ to Williams, Arizona and Miami Beach, FL, searching for inspiration in the leisurely and recreational activities that define the American consciousness. Images of mid-century motels and diners, rodeos, carnivals, and classic cars, seen through the eyes of photographers Matt Hurst, Katie Reynolds, Katie Tackman, Jesse Todd, and Lauren Todd, populate American Leisure. Inspired by the work of John Baeder, Robert Frank, William Eggleston, and Robert Adams this series of 35mm and 120 film photographs offer a glimpse at how average Americans spend their time and providing a link between the past and present.
Additional events:
South Broad St. Photo Walk: November 17th
Artist Talk/ Movie Event: December 1st at 1pm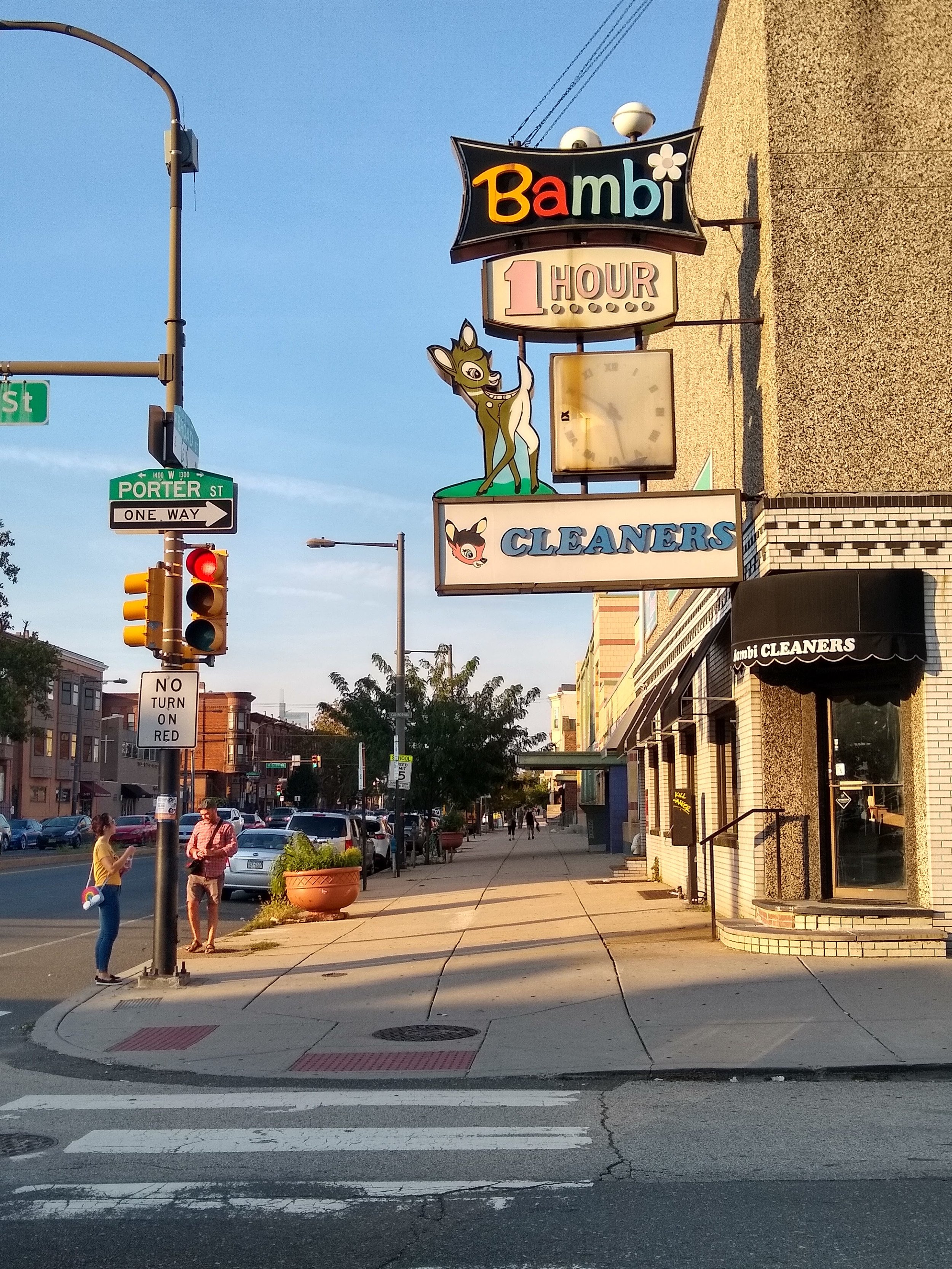 Saturday, November 17th, 2018.
Thanks to all who joined us on our stroll down Broad Street as we connected the dots between the American Leisure exhibit at Gravy Studio and the history of the business corridor in South Philly. Photographers Katie Reynolds, Katie Tackman, and Michael Bixler lead a guided tour of vintage signage and historic buildings on Broad Street. Participants were encouraged to bring their camera, take tons of photos, share stories, and meet other local photographers and retro enthusiasts! The photo walk began in the Pep Bowl court yard and ended at Boot and Saddle.